Do you like drumming, dancing, singing or acting? This is the camp for you
FERABA-A.R.T., a fun-filled Summer Camp providing children ages 7-14 with a one-of-a kind day camp experience, offers daily classes in
African dance,

African drumming,

Tap dance along with

Dramatic Story Telling,

Visual Arts and

Costume Design
This year the students will learn and re-create the traditional story and dances that inspired Broadway's "Lion King" --- the tale of Sunjata Keita, the Lion King who overcame all obstacles to become the founder and leader of the Malian Empire in West Africa. Students will present a full production of "Sunjata" and show off their amazing new skills at a culminating event on Friday July 20th, 2012.
Join us for this incredible journey through where children build new skills, expand cultural understanding, and develop the self-confidence of seasoned performers in an environment that fosters teamwork, creativity, and unity.
Who we are:

Féraba-A.R.T. is a Brooklyn based multi-ethnic and multi cultural performance group fusing Tap dance with West African dance and music. All staff members of Feraba-A.R.T are award-winning, acclaimed professional performers and master teaching artists from West Africa, Europe and the US. Feraba_A.R.T.'s mission is to inform, educate and entertain through the universal language of rhythm, promoting the ideal of friendship, tolerance and cultural understanding among people of all nations.
For more information about Feraba-A.R.T. visit our website at:
www.feraba.com
For immediate questions about the 2012 Summer Camp, feel free to contact us at
ferabaART@yahoo.com
347-413 5489
Video Clip from last years Camp: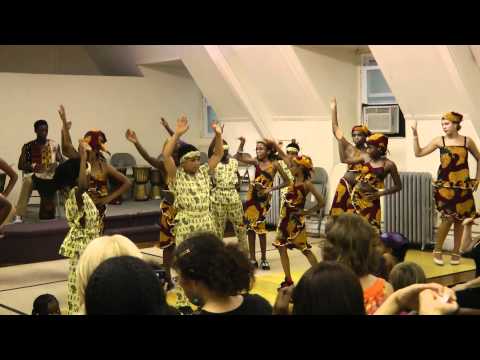 Where: Foster/23rd street close to Brooklyn College

When: July 2nd-July 20th, 9am-5pm, early drop off 8am

Tuition: $900 for entire 3 weeks - sibling discounts!

Lunch: Free lunches at PS315