Brooklyn, NY: Thursday, February 20, Littlefield, Brooklyn hosts Pete Lanctot with his band of merry cohorts for their inaugural album release party. A unique and sought after singer songwriter living in Brooklyn, Lanctot boasts surreal and mysterious narratives that invoke present day New York City, a Memphis juke joint of the 1920s or hitchhiking a depression era plains state highway. The creation of this premier album, the result of a blossoming friendship between Nashville and New York, provides a plethora of gut wrenching narratives as well as a unique story of its own. The album, entitled Caledonia, was recorded and produced by Nashville based, sought after platinum-selling songwriter and producer Chris Donohue. After a chance meeting, Donohue was so taken by the power of Lanctot's lyrics, tone and originality that he invited him to take a chance, travel to Nashville and take part in a whirlwind tour of the South, concluding with recording the album. Donohue, a music production maven who has worked with such luminaries as Emmylou Harris, Dave Matthews, T.S Monk, Collective Soul and Elvis Costello, insists he has not seen talent as strong and raw as he has seen in Lanctot, stating: "Pete Lanctot stands out as an artist not only for the fascinating characters and dreamscapes he contrives for his lyrics, but in the intelligent and articulated vision he has for his music as a whole. As talented as he is as an instrumentalist, he is as much in tune with the space and air in his arrangements as he is with chords and melody, yet is able to make it all sound earthy, primal, and effortless. He brings all of this to bear in his live performances, where he recounts the tales of his broken and timeless American characters with full conviction in his compelling, stiletto baritone.Pete inspires me as much as any of the great artists that I've been privileged to work with. I hope that this EP amplifies the voice of a truly unique songwriter that I'm convinced has a long, prolific musical career ahead of him."Steeped in American traditions of blues, folk and country, Lanctot's music is original, rabble rousing, heartbreaking and soul searching, always exploring the non-traditional without relying on reproduction. Live, Pete Lanctot embraces a skilled and sometimes sordid band of characters on stage who champion a vast array of instruments including upright bass, drums, guitar, horns, banjo and pedal steel while Lanctot himself compliments his strong vocal talent with guitar, viola, violin, accordion and the haunting sounds of a Stroh violin. The result is far from a polite Americana sound. Listen to Pete Lanctot's single from his new album at:
http://bantam-studios.com/caledonia
Joining Pete Lanctot on this double-bill will be the mighty, blustery and toe-tapping Hot Sardines. The Sardine sound – wartime Paris via New Orleans, is steeped in hot jazz, salty stride piano, and the kind of music Louis Armstrong, Django Reinhardt and Waller used to make: Straight-up, foot-stomping jazz, they manage to invoke the sounds of a near-century ago and stay resolutely in step with the current age. And while their roots run deep into jazz, that most American of genres, they're intertwined with French influences. Listen to the Hot Sardines at: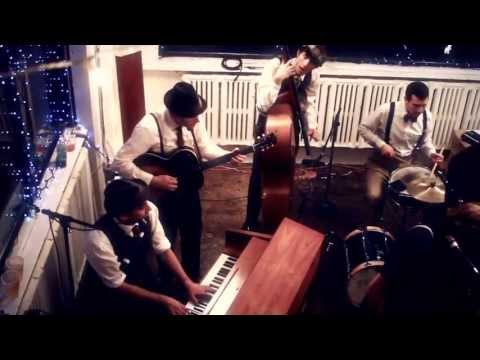 To find out more about this high-octane double bill extravaganza, go to:
http://www.littlefieldnyc.com/event/441817-hot-sardines-pete-lanctot-brooklyn/Tickets
are $10.