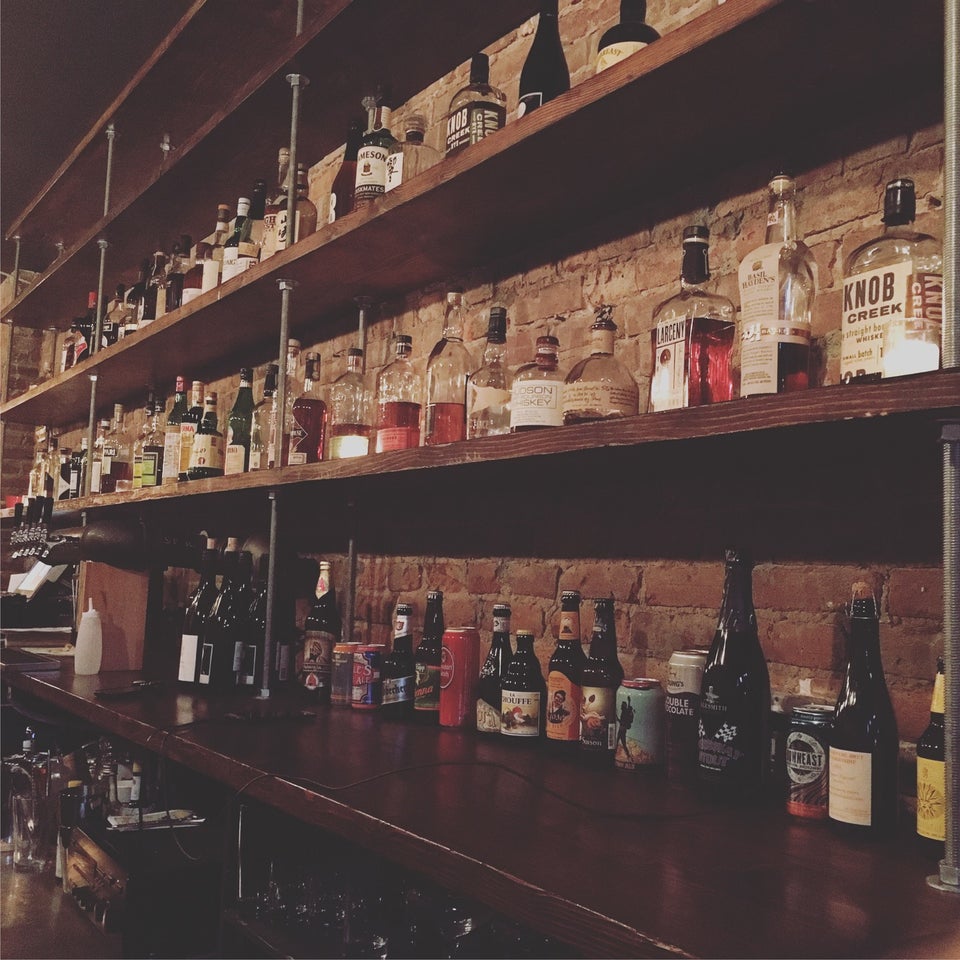 This little cocktail bar opened up and no one has seemed to notice. It's next door to Cherry Tree on 4th ave (
67 4th Ave
by St. Marks Place).
Now old timers may recall that this cute little space used to be Mule Cafe. Mule was bought out by the owners at Cherry Tree ( remember when Cherry Tree used to also be a hostel?? Oh yeah, for backpacking young kids from around the world, good times). The space was thought to become an extension of the bar. Well, it was shuttered, I think there was landlord drama, and the nice old wood exterior and insides went to shite. Years and years later it's open! But not a peep from any blog or Slopian. So has anyone been here and would like to report?
PS.. DNA Info or other bloggers, if you use this tip please link back to Brooklynian? Share the love.