Saturday, August 5th, 2017 and Sunday, August 6th, 2017 It's summertime for the artists of the Brooklyn Waterfront Artist Coalition and the art-lovers who eagerly await every BWAC exhibit. Mid-summer is also the middle of BWAC's fortieth year; for our 2017 Summer Shows we present the juried Black & White 2017 exhibit and Palette Unlimited. Palette Unlimited is the exhibiting members' 25th annual summer show, with over 150 artists exhibiting. Our third national juried Black & White show presents artwork by artists from around the country. Noted juror Alison Hokanson, Assistant Curator in the Department of European Paintings at the Metropolitan Museum of Art, selected 110 pieces from almost 1200 submissions to put together this spectacular exhibit. Admission to the Gallery and all its special events is free, donations gladly accepted. The show is open weekends 1-6PM and runs through August 20 481 Van Brunt (Door 7) in Red Hook. 718-596-2506 bwacinfo@aol.com Or for more information, go to bwac.org EVENTS: Saturday, August 5th: 2:00 PM-5:00 PM: SICC Spoken Word SICC Spoken Word - Readers from the Staten Island Creative Community will collaborate with readers from BWAC to present "Poetry in Many Languages." For more information, contact the SICC Literary Chairperson at lampmanrobin@gmail.com. Sunday, August 6th: 2:00 PM-3:00 PM: Sun, Aug 6 2-3: John Kessel This one-man pop tour de force with delight you with his energetic songs of high melodic content and literate lyrics. Favorably compared to artists like Frank Black and Elvis Costello.
https://www.facebook.com/the.johnkessel
3:15-4:15 Zoe Over Zero Zoe Over Zero IS an alternative rock band. The group currently consists of, Andreas Karantzikos (guitar, vocals, songwriter) Philip DiFranco (bass, songwriter) Luis Arichavala (drums, songwriter) Link: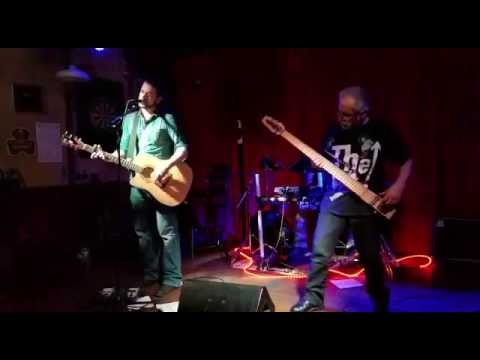 4:30-5:30 Urban Teakettle and guest Tom Doyle Urban Teakettle is the collaborative project of songwriters Alana Hollander and Shannon Alexander. Also joining the stage will be Tom Doyle, a veteran of the stage, playing with numerous bands since the late 90's.
https://m.soundcloud.com/alana-hollander